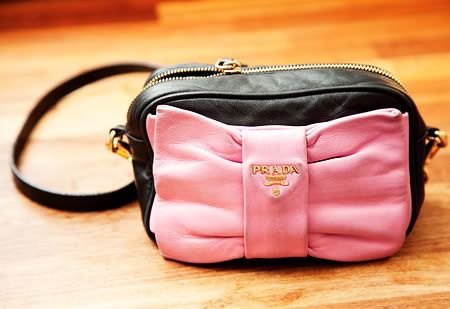 Dagens drømmerier må vist gå til den her taske fra Prada! Hvor er den bare fin med den lyserøde sløjfe! Den ville jeg absolut ikke ha' noget imod at eje. Ihh den er lige mig! Jeg har surfet lidt rundt og har ikke kunne finde en præcis pris på den, men jeg gætter på "dyr".
Nu vil jeg lægge mig i sengen og slappe af i mine ømme ben og fødder. Hr. Kæreste laver lasagne til mig... mmmmmm nam nam.

Craving of the day: this super cute bag from Prada with a big pink bow. I don't know the price, but my guess is "expensive".
Picture: theselby.com