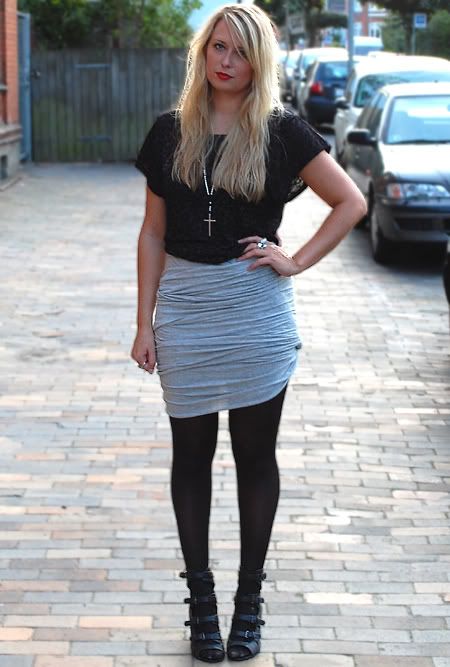 Asos top - Gina Tricot skirt (tube scarf) - Gina Tricot necklace/halskæde - Forever21 wedges - H&M and Glitter rings


Dagens outfit igår, da jeg var til Kansas City Live (en masse rockmusik under åben himmel) her i Odense. Hr. Kæreste var VIP plus one, så jeg tænkte at jeg ville give det en chance (selvom jeg er en rendyrket poptøs). Jeg fik bekræftet, at pop vist bare er min genre - dog overraskede bandet I got you on tape mig positivt. Jeg fik afvide af vores venner, at de vist også har vundet P3 Guld eller noget. Nederdelen er iøvrigt ikke en nederdel - det er mit nye tube-tørklæde fra Gina Tricot som jeg er trådt ned i og har så sat det pænt efterfølgende. Super behageligt at ha' på!

My outfit from last night when I went to Kansas City Live as Mr. Boyfriends' "plus one". Not much into rockmusic, but I thought I'd give it a try since it was free. FYI, my skirt in the picture is actually not a skirt. It's my new tube scarf from Gina Tricot that I've just used as a skirt. It was very comfy!