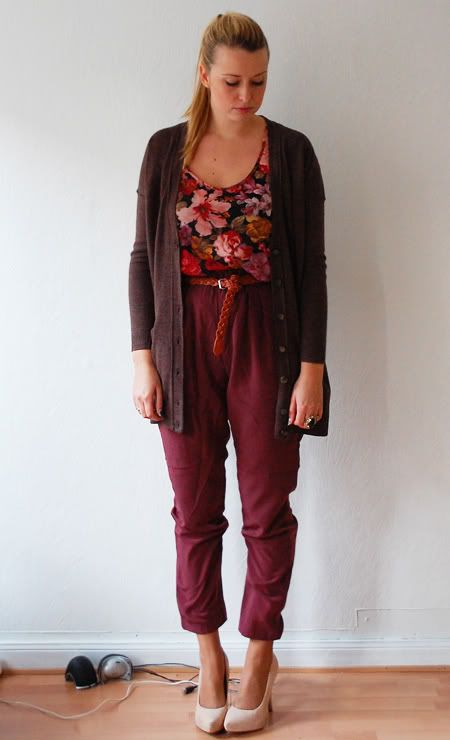 Gina Tricot cardigan - Gina Tricot pants - Gina Tricot top - Gina Tricot belt - Gina Tricot ring - Topshop heels

Her får i lige dagens fra igår, hvor jeg var på arbejde og derefter var jeg i IKEA for at købe sofabord, tørrestativ og et kæmpe spejl til mit walk-in. Mit outfit var all-GT, da jeg jo havde været på arbejde og der er vi jo iført 100% Gina Tricot. Dog er skoene fra Topshop, men dem havde jeg så heller ikke på på arbejde. Efter vores IKEA-tur røg vi bare hjem til afslapning og jeg gik ud som et lys på sofaen kl. 22 på en LØRDAG aften. Folk der kender mig godt ville bekræfte, at det er meget unlike hvordan jeg normalt er. Det må vidne om, at jeg er pænt smadret i øjeblikket. Og det bliver ikke særlig meget bedre i min efterårsferie. Den er godt booket op af skoleprojekt, Lady Gaga koncert, JK Rowling event, to ture til KBH og arbejde.

This was my outfit yesterday. I was wearing almost all-Gina Tricot because I was at work and then we went to IKEA to buy more things for our apartment.