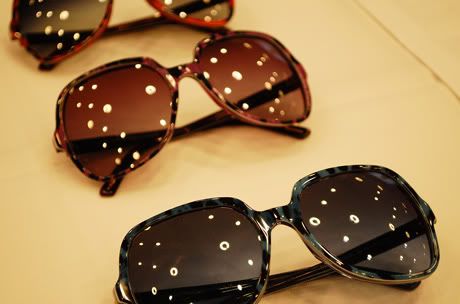 D&G solbriller med dyreprint vejl. pris
Igår var jeg til Luxottica event på Hotel Skt Petri i København. Jeg var blevet inviteret til at se deres Spring/Summer 2011 kollektioner. Til jer der ikke vidste det (jeg vidste det ikke før jeg blev inviteret til dette event), så er Luxottica et kæmpe italiensk firma der har mange af de meste kendte solbrillemærker under deres vinger. Jeg fik et kig på de kommende nyheder fra bla. Rayban (totalt ynglings!), D&G, Chanel, Burberry, Persol og Vouge. Desuden fik jeg også hilst på Mia og Lynn for første gang - og så kiggede Maria også forbi.
Jeg kan sige lidt generelt omkring kollektionerne, at der er mange farver og tendensen med store "fluebriller" er helt sikkert tilbage. Der var også mange aviator-lignende solbriller hos mange af mærkerne. Skal i ha' nye solbriller til næste sommer? Eller er det bare for langt ude i fremtiden til at i tænker på det endnu? Jeg fik iøvrigt en "lille" gave - kom tilbage lige om lidt, så viser jeg hvad ;)

Yesteday I attended a Luxottica event at a hotel in Copenhagen. I got the chance to view the upcoming spring/summer 2011 collections from brands like Rayban (my favorites!), D&G, Burberry, Persol and Vouge. I also got a "small" gift. Check back in a few minutes and I'll show you what it was...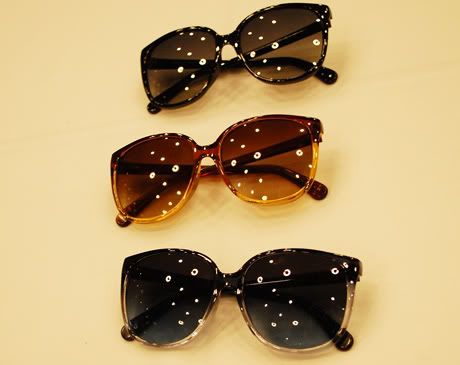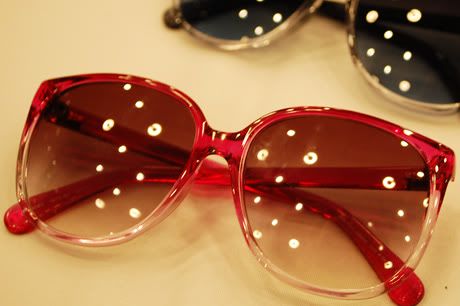 Store briller fra D&G i brun, sort, blå og pink. Jeg var stor fan af de pink! Vejl. pris 1175 ,-

De klassiske wayfares fra Rayban. Dem skal jeg ha' til næste sæson! Vejl. pris 1250 kr

Jeg "testede" lige en par aviators fra Rayban som er en special edition med guld-mirror glas. De kommer til at koste 3600 kr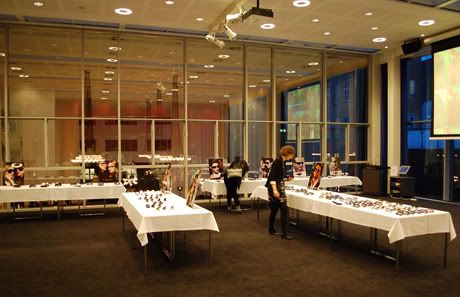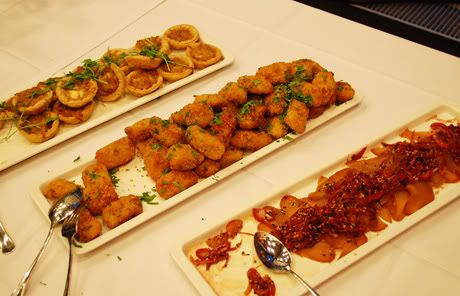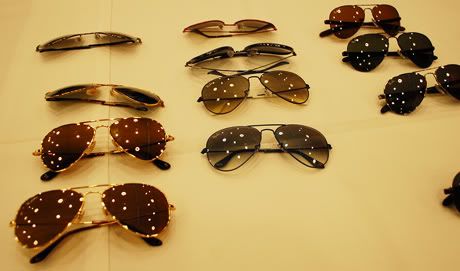 Aviators fra Rayban en masse! De billigste har en vejl. pris på 1475 kr (hvilket er de fleste af dem). Dog går nogle op til en vejl. pris på 3600 kr.