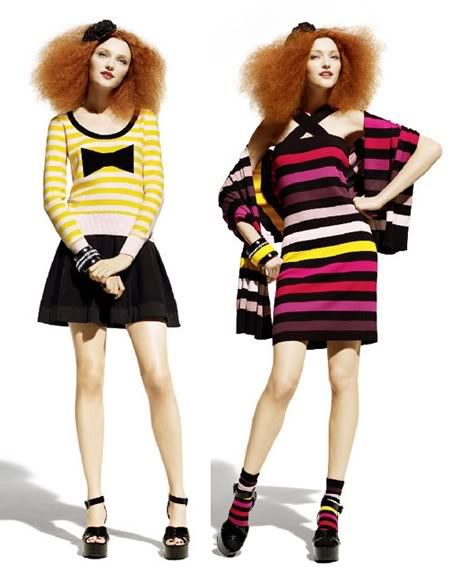 Here's a look at the upcoming "part 2" of the collection Sonia Rykiel's doing for H&M. Here in the beginning of december the lingerie collection was released and in february 2010 the knit-collection is being released. I'm not really in love with anything - the pink jacket/cardigan could be a cute way of bringing some colour into my everyday-wardrobe though. But there's not anything I HAVE TO have. What about you? Are you in love with it?
-----------------------
Her et lige et kig på den kommende strik kollektion som Sonia Rykiel har lavet i samarbejde med H&M. Hendes undertøjs kollektion for H&M kom jo her i starten af december og strik kollektionen kommer i februar 2010. Jeg er ikke rigtig forelsket i noget af det, men jeg vil gerne lige se den pink korte jakke/cardigan lidt tættere på. Den kunne være en fin måde, at få lidt farve ind i hverdags garderoben på. Der er dog intet som jeg MÅ eje pt. Men hvad med jer - er i faldet for noget af det?
Pictures: H&M