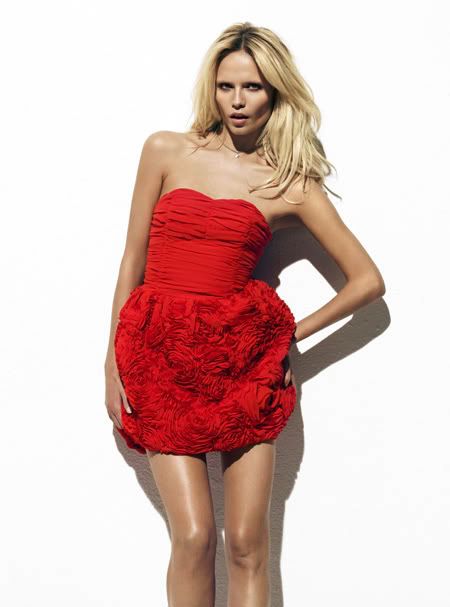 I'm in love! What is it with H&M this season? Did they go inside my brain and took a look at all my fashion cravings? H&M are launching their
H&M Garden Collection
which is a line made of organic cotton, organic linen and recycled polyester. I'm loving several pieces from this collection. I'm loving the colours, the design and the floral prints. It's perfect! My favorite is the red dress (which is also available in white). It is princess-worthy! What do you think of it?
The collection will be in stores at the end of march.
(Pictures by H&M)

------------------------------
I'm in love! Hvad er der lige med H&M den her sæson? Har de været inde og rode i mit hoved for at opdage alle mine fashion cravings? Det tror jeg vist nok. De rammer virkelig plet. H&M kommer med en ny kollektion der hedder H&M Garden Collection som er en kollektion lavet af økologisk bomuld, økologisk hør og genbrugs polyester. Meget "in" lige nu midt i alt den snak om miljø og klima (og ganske fornuftigt, if you ask me). Jeg er forelsket i mange items fra kollektionen, men alle disse jeg viser her er mine favoritter. Farverne er labre, designet er skønt og blomster-printet er så forårs-agtigt. Perfekt! Min absolutte farvorit er den røde kjole øverst (som også kommer i hvid). Den er jo en prinsesse-værdig! Hvad synes i om det hele?
Kollektionen kommer i butikkerne i slutningen af marts.
(Billederne er H&Ms)