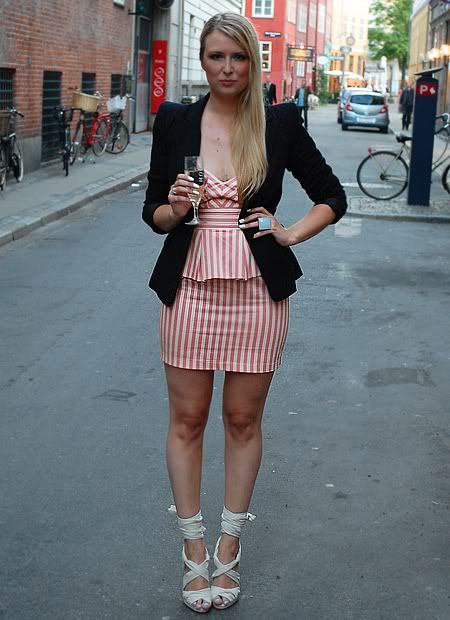 Dress/kjole Topshop, Blazer Gina Tricot, Heels H&M, Ring Asos
Dette var mit outfit torsdag aften, da jeg var til bloggerfest i KBH. Jeg endte i min candystriped kjole fra Topshop - som jeg faktisk endnu ikke havde brugt endnu. Skoene fra H&M blev også taget i brug for første gang og de var virkelig behagelig at have på - HELE aftenen. I kan se billeder fra selve festen her, hvis i ikke har set dem endnu.

This was my outfit thursday night when I attended the bloggerparty in Copenhagen. I still hadn't used my candystriped Topshop dress or my Burberry-ish heels from H&M so both of them were "first timers". You can see pictures from the party here.