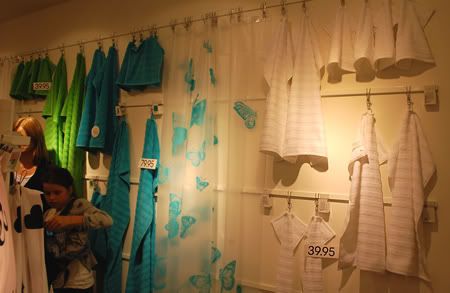 I tirsdags var jeg som fortalt til H&Ms Home Store åbningsfest. H&M har i et stykke tid solgt deres home items (håndklæder, sengetøj, puder osv) via deres hjemmeside, men nu har de åbnet deres første fysiske Home store i Danmark. Den ligger på Amagertorv i KBH - men med indgang fra Læderstræde. Jeg var der sammen med min veninde Kat og mange andre bloggere (bla. Whynotblog-pigerne, Kia, Katrine, Mikkel, Momo og Maria) - og en masse, masse andre mennesker. Der var packed inde i butikken! H&M forkælede alle med Moët champagne, søde tjenere og meget fancy snacks! Alle vi bloggere fik desuden lov til at vælge en ting gratis + vi havde 25% rabat på hvad vi ville købe udover. Jeg valgte noget sengetøj som min gave og så købte jeg et badeforhæng og nogle håndklæder. Jeg skal nok vise jer det i et seperat indlæg. Jeg tog også hjem med en anden "gave" - inde i butikken fik jeg mit første bistik ever.... nøj, sådan noget gør naller! Godt at jeg var lidt tipsy fra en masse gratis champagne ellers havde jeg sat mig ned og tudet. De sidste to dage har mit lår været rødt og blåt - og klør en del. Lad os håbe der går 26 år inden jeg igen får et bistik! Home butikken åbner iøvrigt i dag (26/8 2010) kl. 10.00.

Billederne er en blanding af mine egne og et par stykker jeg har lånt af Nicklas.

Pictures from the H&M Home store launch that I attended 2 days ago with a lot of other bloggers and free champagne. It is the first actual Home Store in Denmark and it's opening today.

Moët champagne og lækre snacks - denne her var tun tartar med bla kapers, perleløg og spiselige blomster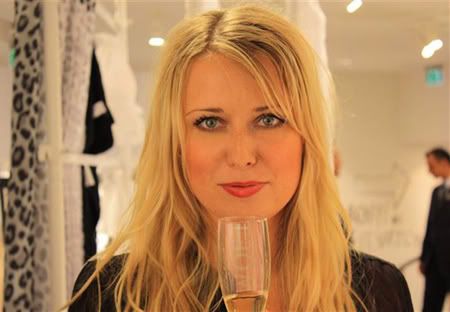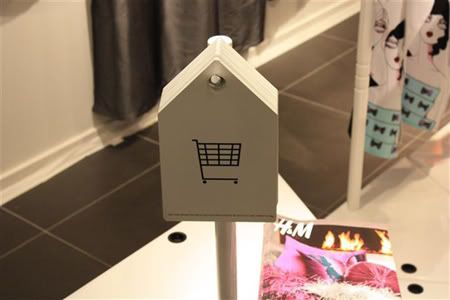 Super smart shopping koncept: Du snupper denne metal-shoppingkurv...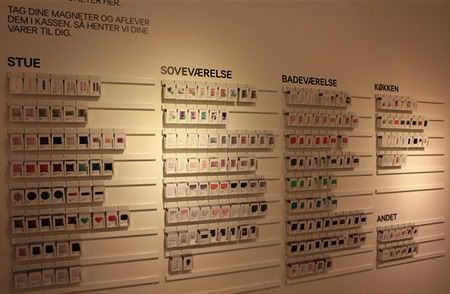 ... og så snupper du magneter med billeder af det du gerne vil købe og tager det med op til kassen, hvor de så finder tingene til dig på lageret. Rigtig smart system og så slipper man for at rende rundt og bære på puder, tæpper osv.