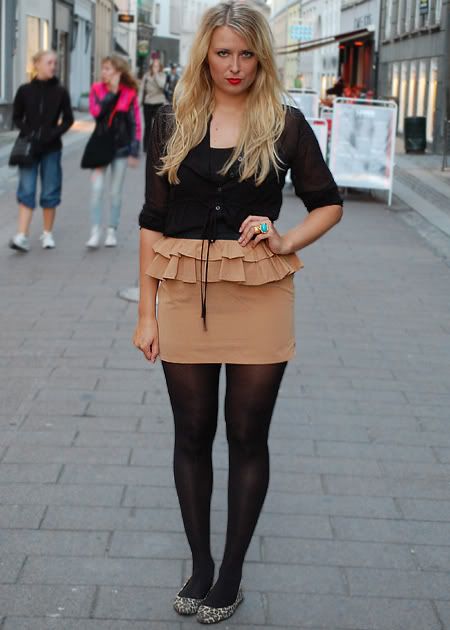 Gina Tricot blouse - Gina Tricot skirt - Primark flats - YSL ring

Mit outfit igår til H&Ms Home store launch var igen en stor del Gina T. Men helt ærligt: hvis man arbejder et sted, hvor man kontant bliver udsat for fristelsen af nyt tøj OG at man samtidigt får 50% af nogle i forvejen latterlige priser - ville de fleste af jer så ikke købe en del der? Men i må lige sige til, hvis i får Gina-overload. Så skal jeg nok prøve at drosle det ned i perioder.
Selve outfittet er ikke så farverigt, men jeg prøvede at live det lidt op med rød læbestift og min YSL ring (ja, den bor nærmeste på min hånd). Nederdelen er altså for skøn. Behagelig at have på og samtidigt i en fin, fin farve. Jeg forudser, at vi kommer til at se en del til den farve her i løbet af efteråret! Jeg overvejer også om jeg skal købe nederdelen i den armygrønne farve. Hvad synes i?

My outfit yesterday from the H&M Home store launch in Copenhagen. I know I'm wearing a lot of Gina Tricot clothes at the moment, but that what happens when you work there. And good news for you german readers out there: Gina Tricot are opening in German in september. They're opening stores in Köln and in Düsseldorf.