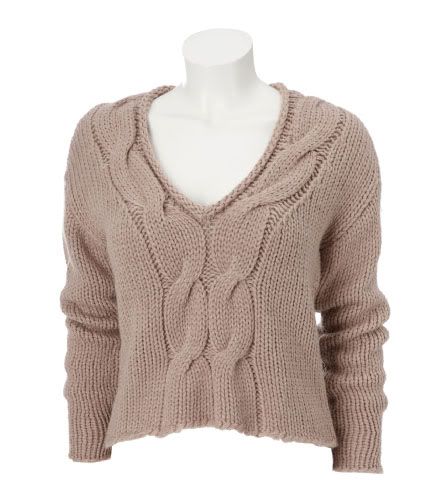 Jeg tror vist liiiiiige, at jeg skal forbi arbejdet efter skole i dag. Opdagede lige denne beauty på Gina Tricots webshop og den er da mægtig fin! Kan isør godt lide snittet og farven. Og så har jeg jo ævlet om kabel strik før. Den hedder Miraya knit og koster 249 kr. Kan i lide den?
Ps. Og hvad sker der for at den borgerlige fløj tror, at valget skal vindes igennem Vild med Dans? Først Annemette Rasmussen, så
Kristian Jensen
og nu
Joachim B. Olsen
. Who's gonna be next? Jeg kritiserer ikke deres politik, men jeg kritiserer at politik og valgkamp lige pludselig skal føres igennem underholdningsprogrammer i bedste sendetid. Lad os nu holde tingene skilt ad og lade underholdningsprogrammer være underholdningsprogrammer - og lade politik og valgkamp være politik og valgkamp. Og lad være med at bullshit'e befolkningen med kommentarer som "Han kan bare rigtig godt lide at danse". We're not THAT stupid.


I just noticed this cabel knit at the Gina Tricot webshop. I like the colour and the style so I think I'll go by my work later to see if we got it yet.