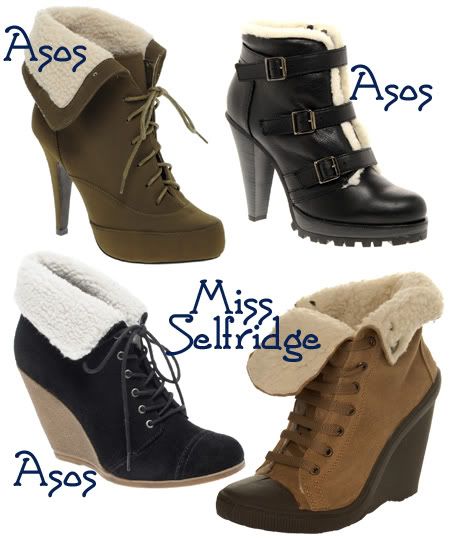 Først vil jeg lige sige mange, mange tak for jeres søde kommentar her på bloggen, facebook og på mails til indlægget her. I gav mig sgu lige en dejligt optur og mit humør er meget bedre i dag. Både pga jer, fordi jeg kom til træning igår, fordi Hr. Kæreste har haft tid til at ligge og putte hele morgenen i sengen og fordi min søster kommer idag (se, nu fokuserer jeg på det positive? ;) ). Jeg blev iøvrigt overrasket over, at høre fra flere af jer at i synes det var rart at se en ikke-perfekt side af mig, fordi jeg tit virker som om jeg har styr på det hele. Let me tell you, det har jeg LANGT fra. Det er bare nemt at sortere hvad man skriver på en blog, hvis i forstår hvad jeg mener? Men tak igen - og jeg skal nok prøve at vise en mere menneskelig side af mig selv. Så håber jeg i kan lide den :)
Nå, men for at snakke lidt fashion igen, så har jeg desværre allerede fået overload af rulam jakker. Jeg kan godt se de er fine, men jeg har på fornemmelsen at det godt kunne blive en one-season trend og derfor synes jeg det er en meget dyr trend. Jeg gider heller ikke render rundt i en rulam jakke sammen med resten af Odenses piger. Sorry girls. Tilgengæld er jeg ret lun på at anskaffe mig nogle støvler med rulam og jeg lurer bla. på disse støvler. Hvilke kan i bedst lide?

I'm really not into the shearling jackets who everyone are talking about. I got an shearling-overload from reading about this trend on EVERY single blog at the moment so I'm not doing that this season. I'm, on the other hand, pretty into boots with shearling and I'm considering these at the moment. Which one do you like best?