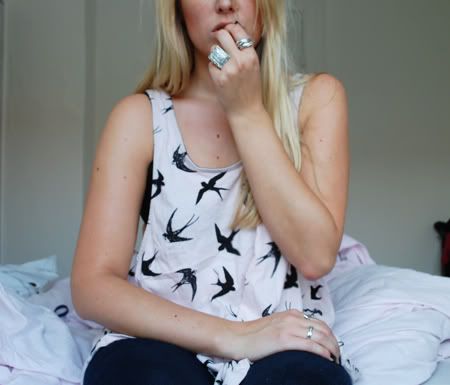 I dag har jeg været ved frisøren - ENDELIG. Mine mørke udgroning trængte virkelig til at få en gang afblegning. I morges vidste jeg ikke hvad jeg skulle tage på (ikke fordi jeg dresser mig totalt op, når jeg tager til frisøren), fordi jeg var så træt. Endte ikke engang i det her på billedet. Nå, men fik håret ordnet og det er så skønt.
Nu vil jeg slappe af med UK X Factor på sofaen og senere vil jeg smutte op og træne. Det er også ret lang tid siden, så maven trænger!


I've been to the hairdressers today which I really needed. Dark roots are gone now!