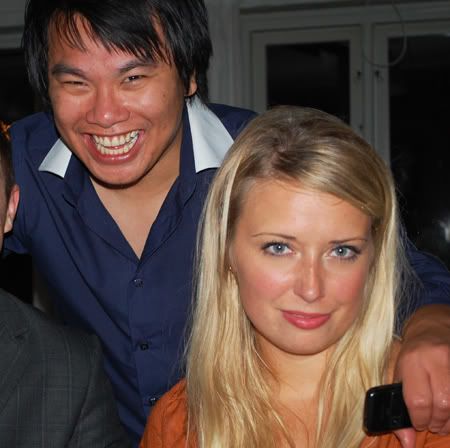 Cuong & jeg til folkeskole reunion i september 2010

I aften skal jeg hygge sammen med gode venner. Vi skal fejre, at Cuong (som er på billedet her sammen med mig) endelige har fået job efter at ha' færdiggjort sin kandidat på uni. Det er ikke nemt med jobs i øjeblikket, så det var lidt af en sejr, da det endelig lykkedes. Så det skal derfor fejres med indisk mad, rødvin og hygge! Cuong og jeg har kendt hinanden siden folkeskolen, gik efterfølgende også i gymnasiet sammen og vi holder stadig ved. Det er altså sjovt med venner der kender en SÅ godt. Han har jo bla. kendt alle de kærester jeg har haft, har set alle de steder jeg har boet og kender min familie godt. Han føles faktisk lidt som familie efter så mange år. Nå, jeg ævler bare nu. Ha' en fantastisk lørdag aften derude og husk min konkurrence som kører indtil på mandag kl. 21. I kan læse mere her.


Tonight I'm gonna celebrate the fact that my friend Cuong just got job - he has been looking since june. He deserves it a lot! We have known each other since elementry school so it has almost been 20 years. It feels like he's family!