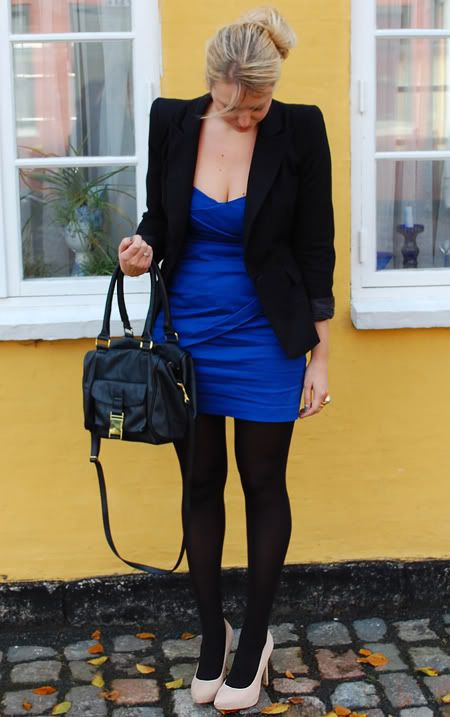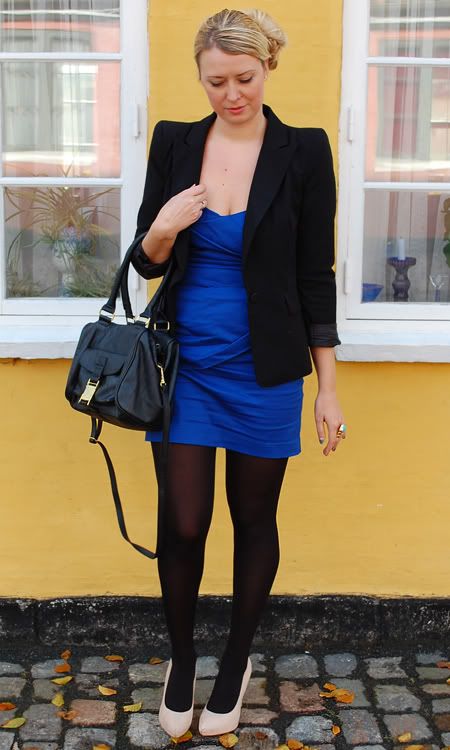 Gina Tricot dress - Gina Tricot blazer - Topshop heels - Gina Tricot bag - YSL ring

Jeg skylder jer lige outfit fra i tirsdag, hvor jeg var til alt det med JK Rowling, Prinsesse Marie osv. Jeg endte med at hoppe i min blå kjole fra Gina Tricot - bare dresset lidt ned, da det jo var et event der startede kl. 10 om formiddagen (umenneskeligt - alle mennesker burde ha' retten til at sove til kl. 12 - HVER dag). Jeg er stadig sådan helt ør og saglig i sjælen efter igår. Det var seriøst en F A N T A S T I S K koncert (og hun får godt nok også gode anmeldelser alle steder!). Hun talte meget imellem sangene også - bla. om at vi alle er lige (det var tydeligt at høre, at hun hentydet til gay-rights) og det gik rent ind hos os alle 4.

This is my outfit from tuesday when I had the JK Rowling event. I'm still all giddy after the Lady Gaga concert last night. Wow, it was awesome!