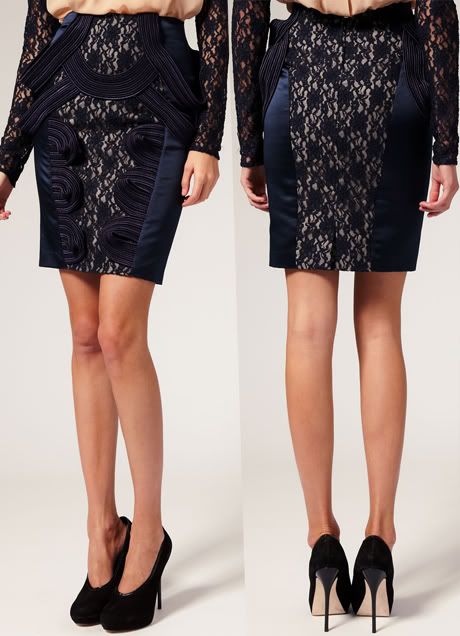 Asos har lavet et nyt designsamarbejde med London college of Fashion. De har lavet et samarbejde med to elever derfra som hver har designet nogle pieces til Asos. Youngli Lee er den der har designet nogle pieces til deres womens collection og der er allerede 10 styles til salg på Asos nu. LiLee (Youngli Lee) har bla udtalt af inspirationen til disse styles kommer fra bølgerne i kvinders hår optisk leg med længden på kvindekroppen. Priserne ligger imellem 40-120£ pr style.
Jeg er helt vild med flere af de items med det nude sammen med den navy blonde. Især nederdelen her øverst, den løse bluse med blonde ærmerne og den helt navy blonde kjole. Smukke detaljer, lækkert design. Hvad synes i?

Asos have made a collaboration with London College of Fashion where designer Youngli Lee have designed some pieces for Asos. I'm totally in love with almost all of it! Especially the lace skirt here above and the all-lace navy dress. The pieces start from £40 up to £120. What do you think?