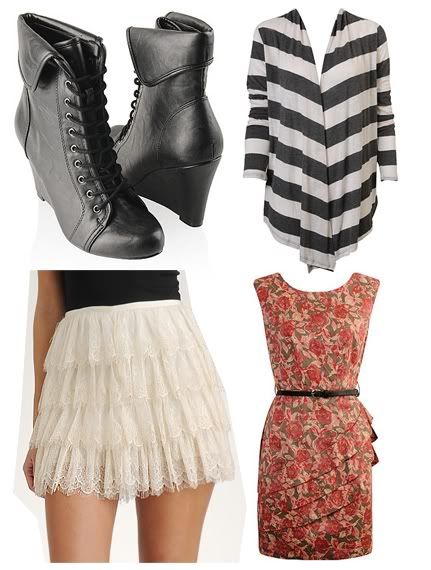 I've just found out that they have Forever21 in Dubai! Yay! I have to check that shop out. I've been eyeing a lot of their stuff for a long time - I just haven't bought anything yet because Forever21 has outrangeous shipping-charges to Denmark (about $50). But now that I know there's a store in Dubai then I have to check it out! I'm hoping that they have some of these items at the store.
-------------------------
Jeg har lige fundet ud af, at de har Forever21 i Dubai - der skal jeg vist liiiige forbi i løbet af vores ferie. Jeg har før luret på deres webshop og de har tit nogle fine og billige ting. Det der har afholdt mig fra at købe er deres sindsyge porto (sidst jeg tjekke lå den på 250-300 kr) og risikoen for told/moms. SÅ meget har jeg altså ikke cravet deres ting endnu! Men nu hvor der ligger en butik i Dubai, så skulle man være et skarn ikke lige og kigge forbi. Især havde jeg ikke noget imod, hvis jeg kunne finde nogle af disse ting dernede. Deres priser er jo mere end okay. Eksempel: den hvide blonde bluse koster ca. 131 kr og de sorte kilehæl støvler koster ca. 170 kr.