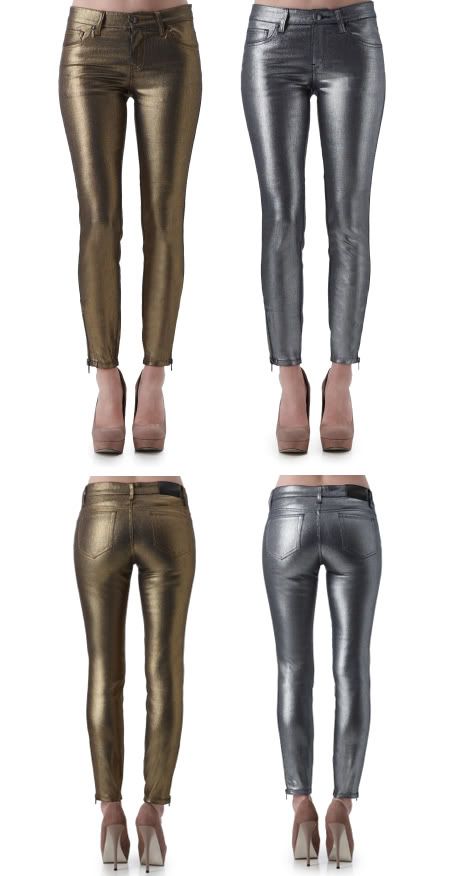 Jeg tror det her er en der deler vandene, men jeg synes virkelig at de her jeans er awesome. Jeg har ikke set dem i virkeligheden endnu, så det kan være de ikke ser pæne ud, når jeg får dem i hånden, men indtil videre er jeg ret hooked. Jeg er klar over, at det nok ikke er de jeans jeg får brugt mest (der er alligevel ret meget party over dem), men de ville sgu sætte spræl på en mandag morgen (og være awesome en lørdag aften). Tilgengæld er jeg lidt tvivl om farven - skal jeg snuppe de sølv eller de guld? Jeg tror, at jeg hælder til de sølv, men er slet ikke sikker.
De er fra Gina Tricot, hedder Metal zip jean og koster 299 kroner. De er på webshoppen lige nu.

I know that it's probably not all of you who's gonna love these jeans, but I think they're awesome and different! I just don't know which colour to choose - silver or gold? I'm leaning towards silver, but I'm not sure. They're from Gina Tricot and they're on the webshop right now (for Germany, Sweden, Norway and Finland).