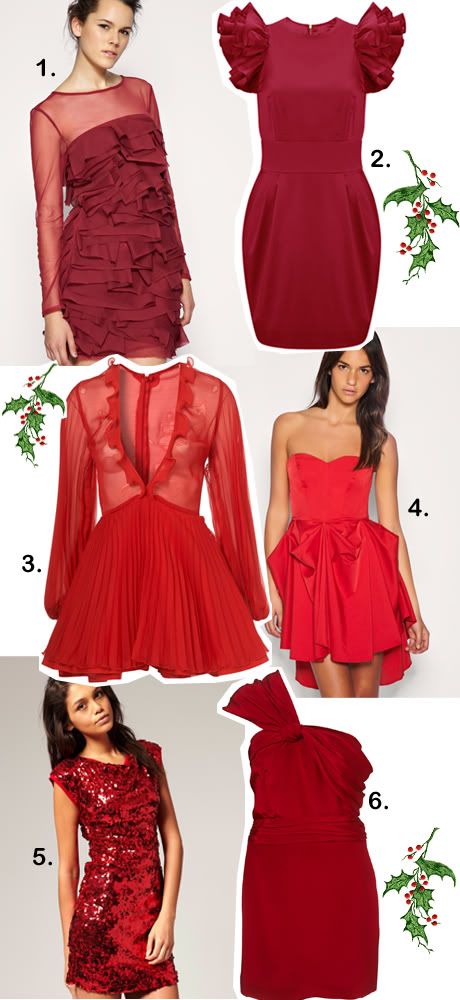 1. ASOS BLACK kjole 585 kr 2. French Connection dress 990 kr 3. Topshop red mesh dress 560 kr 4. ASOS red prom dress 360 kr 5. TFNC sequin dress 345 kr 6. Topshop red silk dress 1420 kr


Det er ingen hemmelighed, at jeg er glad for røde kjoler (se bare her, her og her). Og hvis jeg skulle til flere julefrokoster, så ville jeg helt klart iføre mig en rød kjole. Jeg har bare ikke flere julefrokoster i år andet end den traditionelle hos mine forældre 2. juledag - det er selvfølgelig også en julefrokost, men jeg har ikke flere "druk-julefrokoster". Normalt holder jeg/vi selv en hvert år, men i år droppede vi det, fordi vi holdte indflytterfest i november og vi synes ikke, at vores nye lejlighed skulle lægge "krop" til to store fester på under en måned (men vi vender nok stærkt tilbage næste år). Nå, vi kom fra de der kjoler... hvis jeg havde flere julefrokoster med vennerne og hvis jeg havde flere penge på kontoen, så hoppede jeg i en af disse 6 kjoler. Er især vild med nr. 5 og 6. Måske kan i bruge det som inspiration til juleevents, julefrokoster og juleaften. Jeg leder selv efter en billig en til juleaften.

I don't have any more christmas parties with my friends (only some with my family), but if I did then I would find my self a beautiful red dress. It might be one of these six dresses. I thought I'd share them with you so you may get inspired?